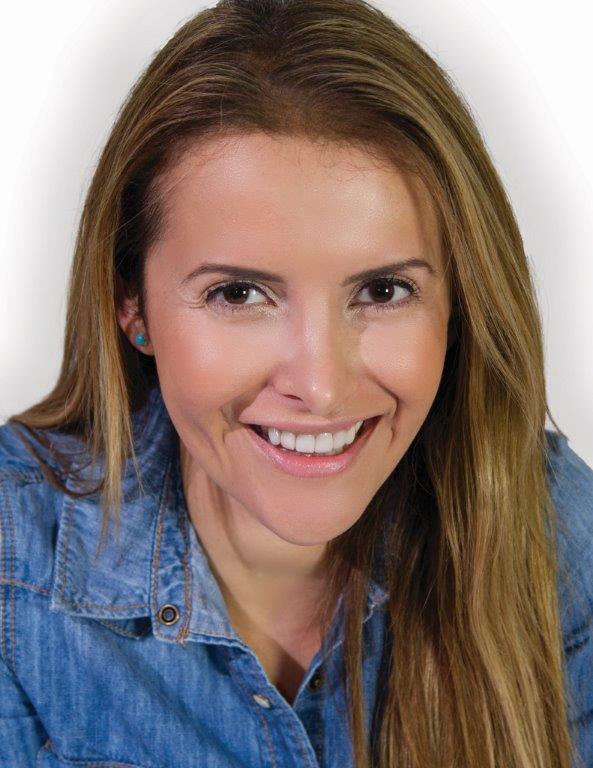 How can I even articulate what working with this amazing woman has done for me in my journey? Before I began working with her, I already was knee deep in my spiritual evolution. I love exploring different healing modalities, and I now consider myself quite the "Spiritual Scientist".
With all the previous work I have done spiritually, I wanted to get off the merry-go-round of the same thoughts blocking me from believing I deserved better. I knew that whomever I worked with had to be on the same wavelength as me.
As soon as I saw Lynnsey's face on the [internet], I had a gut instinct she was the one. After reading up on her through her website, I couldn't wait to begin working with her. I felt very lucky we were a great fit for each other because I was about to dive deep for 12 weeks with her and I knew she had my back 110%.
This experience has been LIFE CHANGING. I don't endorse anything I don't believe in. In three months I feel that I have now begun looking at life in a different way and I'm hoping to see the seeds I've planted sprout and bloom soon. You have to remember that this process is not an overnight thing; see it as exercise for your mind. One trip to the gym will not transform your body. You have to be consistent with it and eventually you will see results. We focus so much on the exterior that we forget how vital it is to change ourselves from the inside. Especially our mind.
I am a writer, so I could go on and on about this. But I want to just tell you that if you are truly ready to change and are ready to take responsibility for your life, then choose a guide who TRULY wants to see you succeed. Lynnsey is truly living her life mission in this work.
No matter what happens I can guarantee one thing in this process, she is a gift to work with. So stop hesitating…you are here reading this for a reason!
Give yourself the opportunity to change your reality. Trust me, you DESERVE it. In fact, the world's vibrational elevation depends on it. So get to it :o) ⁠— Karina H
I was too in my head, old messages of no value, restless, knowing a change in mindset was needed, but what? What was I missing to balance and get back to center, to focus and succeed?
I started working with Lynnsey. I explained, she listened. She knew how to bridge the gaps to my unconscious. Going through the subconscious was faster, more effective than anything I tried before. I'm not confused or up in my head; but rather steady and happy in a mindset of positive, strength, self-assured awareness.
Hypnosis helped me bridge the gaps, and my determination to invest in my wellness helped co-create my desired manifestations.
Working with Lynnsey has been a mind-blowing experience. Starting the day with a healthy dose of her positive High-Vibe Audio. After a (now more) peaceful rest I can get clear about the goals for the day, week, or distant future. — Cindy M
I just knew that I needed [Lynnsey's] coaching, so I bought a pack of sessions, even though I wasn't sure that it would work and thought I would be absolutely unable to be hypnotized because I was a self-proclaimed "terrible visualizer." SO WORTH IT! Not only was I able to be hypnotized, but I had such powerful, vivid visualizations and I was completely shocked and amazed by the things that I uncovered in just 4 sessions. She took the time to really talk things through, both allaying my fears over how hypnosis works and exuding such a personable nature that I felt comfortable to share intimate details about my life, and was able to pinpoint exactly what I needed to focus on at the time.
I have always dealt with some severe worthiness issues, and we worked a lot on that and the fears that stem from it. As I went through the sessions, and then back through the recordings as needed, I have found my confidence growing, and with it my ability to make decisions based on how I feel and what is TRUE, rather than on the fears and self-sabotaging stories that I so easily concoct. For example, I went from thinking that I was incapable of a romantic relationship to finding a man who so far seems perfect for me, almost immediately following a particularly eye-opening hypnosis session, and KNOWING that I did that for myself, through her guidance. It is amazing how powerful we all are, and Lynnsey helped me to tap into my power through hypnosis. - Emily C
I highly recommend you go to Certified Hypnotherapist Lynnsey Robinson. She's kind of amazing (#thatsanunderstatement) and will totally help you change your life.
- Kelsey Aida
I found Lynnsey at a point in my life where I had tried everything I could think of (journaling, affirmations, meditation, EFT, self-help books) to shift my mindset from past beliefs I knew were holding me back from the life I wanted. I had heard about hypnotherapy but never tried it, I was super nervous of what to expect and if this would actually work, but I was SO DONE going it alone.
Lynnsey immediately put me at ease and took time to explain her work and how it benefits people in an easy to understand way. Not gonna lie, the investment was daunting at first but I knew it was me still holding myself back and I went for it anyway, knowing I was ready to go all in. I cannot tell you how worth it it was!
After just a few weeks I'm a totally different person in the best way possible, all the way down to my default thought patterns. What used to be a cycle of starting, stopping, and starting over is now a clear path forward. I'm attracting money in new ways, my whole mindset is positive and looking to the future, and my goals are closer than ever! I would recommend Lynnsey to ANYONE wanting and willing to be their best selves! -Hayley W
Before working with Lynnsey, I felt like I was hitting my head against the wall every time I tried to grow my business/make more money. I'm a yoga teacher and I often help other people shift their perspective, but [Lynnsey's] program took it to a whole other level. I realized I had a love-hate relationship with money and that I completely took it for granted. I've now seen a shift where income has come in when I wasn't expecting it, and I've found it easier to do the little tasks I need to do each day to successfully grow my business.
Lynnsey is so fun to work with, she's got a great sense of humor and is totally relatable. I appreciated her being real with [me] and being so supportive of my growth and journey. The most significant results since working with Lynnsey are:
A) My biggest shift was removing my money block, where I feared success and any money that might come along with it. That's such big deal for me as I was taught to be a worrier and planner by my parents, and now I am so excited to see what's next, and it feels safe and OK to step into the unknown!! [Also] learning to be grateful for the money that I have now, and for the money that's to come.
B) I was not expecting this result— removing my initial judgement of others. Even as kind and compassionate as I am, I would be quick to judge others. That's been released, and the wall that I used to put around myself [is] gone!! I'm now able to recognize when judgmental thoughts pop up and send them away. I'm so thankful for that!
— Kerstin P
Thank you Lynnsey for helping me untangle the knots in my brain. Before working with Lynnsey I was going in circles in my life, I was letting my conscious beliefs take over, and I knew I wasn't listening to my true inner voice. Even though I wanted to make changes in my life, those were not happening.
Working with Lynnsey had helped me listen to my inner voice, solve some issues that were holding me back, get crystal clear answers on what I want for my life and take steps towards that direction. Without the knots in my brain, I even came up with the money to start my own business. I'm truly grateful! - Claudia H
I set an intention several months back for the "right" individual to come into my life that could help me overcome some limiting blocks. Didn't take long for Lynnsey to show up. After a mere 2 sessions, I have received so many answers and guidance and I eagerly await my next series of sessions.
Side note: Lynnsey provides recordings of the sessions and encourages her clients to practice as often as possible for optimum results. Lynnsey brings joy, light and fun to all the sessions! :)
- Patti B
I had the past life exploration. I was a bit nervous in the beginning to do hypnosis. My life has been filled with anxiety and not being able to focus on the task at hand.
I have to say it was amazing and life changing for me.
I can't begin to explain the gratitude and connection I was able to have spiritually. I would love to do more future sessions with Lynnsey! I'm so excited about my past life exploration, I seriously urge for people to explore hypnotherapy. I have never felt so balanced and in control of my life!
- Crystal R
I wanted to find someone who could help me figure out why I can't seem to get to the next level of my business, and I found Lynnsey.
After just a few weeks of working with her, I can see the change in my confidence and the fear of success is becoming smaller and smaller! It's easier for me to set fees and own the value of what I offer the world. I know I still have some work to do but I am so shocked and happy with the results so far!
- Janet M
I honestly didn't know what to expect in the beginning, but I am so thankful I called [Lynnsey]. She is direct and compassionate, and always made me feel heard and understood. She brings a level of insight that allowed me to see the issue in a different way and get perspective I would not otherwise have had. The obstacles that felt so impossible before are now being cleared and I have never felt more like my genuine self. Her abilities are invaluable. Thank You Lynnsey. -Justine S